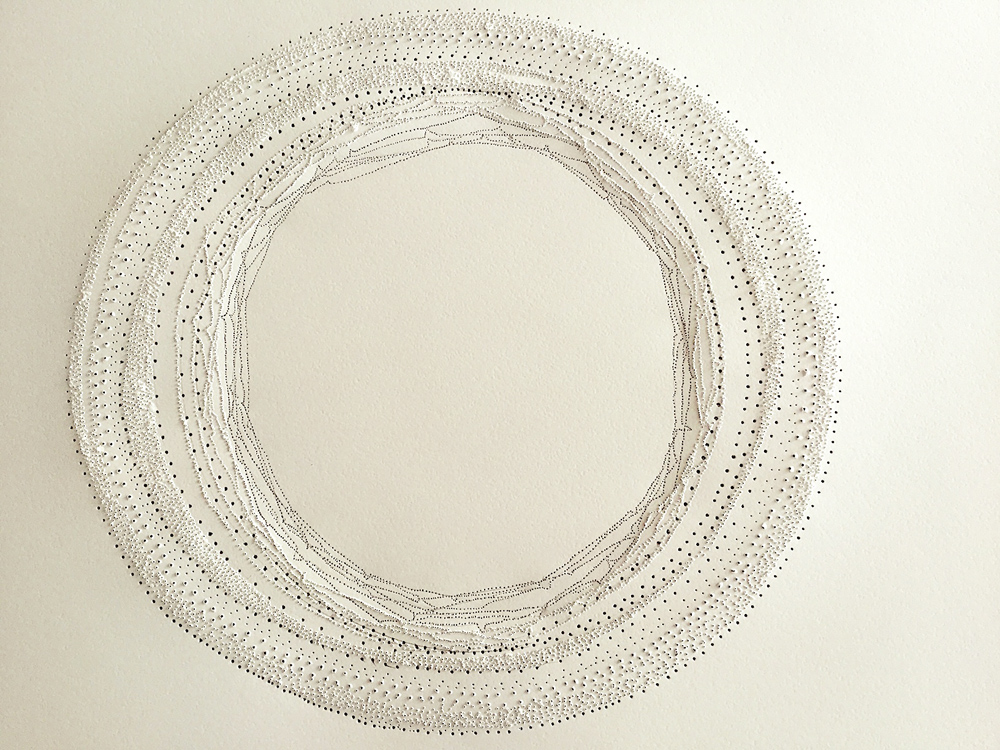 Paper Rolls 2011
A series of large Punctured Paper Rolls. Exhibited at Salisbury Art Centre, Touch Art Fair, London and New Walk Museum, Leicester.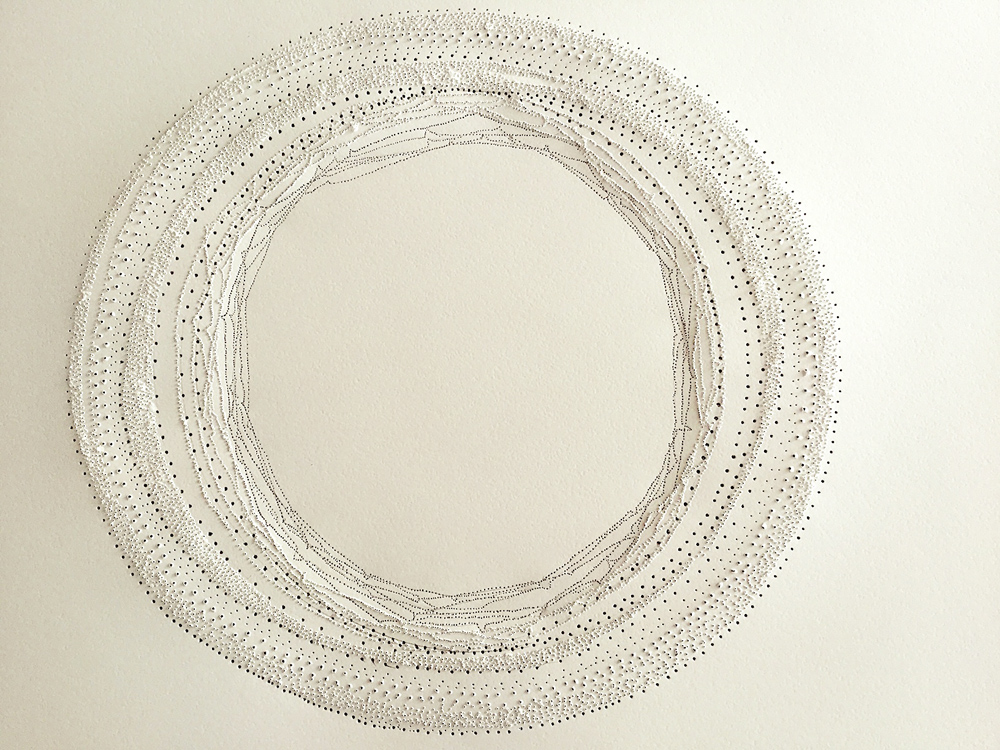 Discrete Points 2016
Punctured Paper with graphite.
Exploring ideas of expansion and rotation following conversations with astronomers around protoplanetary discs.
Into 2016
Ink on Punctured Khadi Paper.
Impact Ink Prints exploring the surface and through the surface.
Exhibited &Gallery,Edinburgh, Watford Mill Gallery,Cornwall
ReFlect 2016
Two Large Mirror Image Ink Prints on Punctured Fabriano Paper.
Exhibited &Collective Gallery,Bridge of Allan, Leicester Open and Society of Scottish of Artists,Edinburgh
Drift 2016
Punctured and Pressured Paper with Graphite Powder
Pressure Drawing 2015
Graphite on Paper. Exploration of Surface through Pencil Pressures
Detritus 2015
Pencil and Graphite Rubbings on Paper
Large Crumple 2017
Crumpled and Punctured Paper. Developing ideas around cosmic web and the effects of Dark Matter.
Exhibited at AndGallery, Gallery 17